Small Size Optical Power Meter, 800~1700nm wavelength
Small Size Optical Power Meter, 800~1700nm wavelength
General Details
Order Guide
Enquiry
General Details
OPM-HL36 small size Optical Power Meter is a newly designed cost-saving test tool. it is widely used for installation, operation, and maintenance of fiber optic networks.
Our OPM-HL36 optical power meter can test optical power covering a range of 800~1700nm wavelength.
The small size optical power meter has 850nm, 1300nm, 1310nm, 1490nm, 1550nm, 1625nm calibrated.
Specification:
| OPM type | OPM-HL36A | OPM-HL36B |
| --- | --- | --- |
| Measurement Range (dBm) | -70 ~ +10 | -50 ~ +26 |
| Wavelength Range (nm) | 800 ~ 1650 | |
| Calibrated Wavelength (nm) | 850nm, 1300nm, 1310nm, 1490nm, 1550nm, 1625nm | |
| Detector | Inga As | |
| Accuracy | <±3% (-10dBm, 22℃) | |
| Resolution | Linearity: 0.1%; Non-linearity:0.01dBm | |
| Working Temperature (℃) | -10 ~ +50 | |
| Storage Temperature (℃) | -20 ~ +70 | |
| Relative humidity | 90% (+30℃) | |
| Connector | Three Types: FC, SC/FC, FC/SC/ST | |
| Power Supply | 3pcs AAA batteries | |
| Working Hours (h) | >120 (without backlight) | |
| Weight (g) | 160 | |
| Dimension (mm) | 130×63×29 | |
WordPress Tables Plugin
Order Guide:
| | | |
| --- | --- | --- |
| NO. | ACCESSORY | QTY. |
| 1 | Optical Power Meter | 1 PCS |
| 2 | FC | 1 SET (Different according to your own choice) |
| | FC/SC | |
| | FC/SC/ST | |
| 3 | User Manual | 1 PCS |
| 4 | AAA Battery | 3 PCS |
| 5 | Carrying Box | 1 PCS |
WordPress Tables Plugin
1. Optical Power Meter For FC connector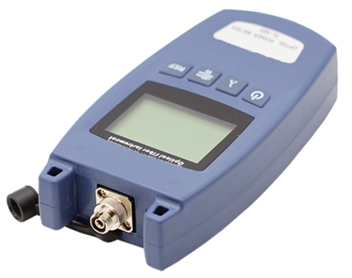 2. Optical Power Meter with interchangeable FC/SC connector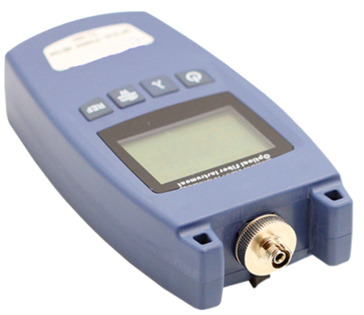 3. Optical Power Meter with interchangeable FC/SC/ST connector